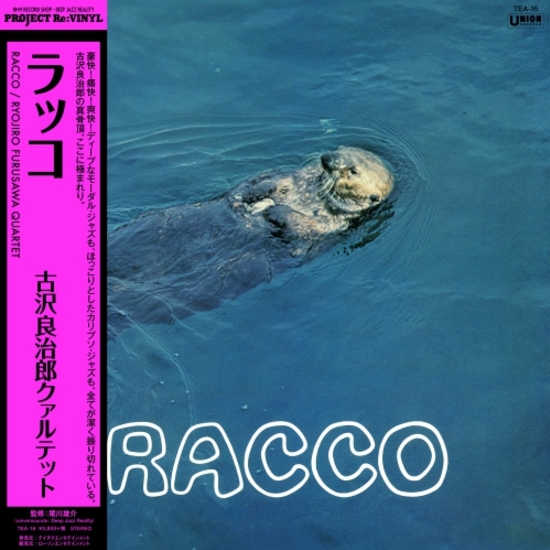 Ryojiro Furusawa
TEA16
Release Notes
Exciting! Exciting! refreshing! Deep modal jazz and warm calypso jazz are all gracefully shaken off. The true value of Ryota Kosawa is here
JAPANESE JAZZ CLASSICS !!
Exciting! Exciting! refreshing! Deep modal jazz and warm calypso jazz are all gracefully shaken off. The true value of Ryota Kosawa is here.
From the 1970s to the 2010s, Ryojiro Furusawa was a drummer who was active not only in jazz but also in the Japanese music scene. Music with unparalleled personality and overwhelming power is unbridled but courageous and fascinating.
Among them, his masterpiece "Sea Otters" is full of its charm. All songs are original by Furusawa, but the colors are completely different depending on the song. If it's a beautiful ballad, it's a dynamic funky jazz, and if it's a deep modal jazz, it's a warm calypso flavor and it's wrapped in smoke.
It's miscellaneous, but it's not distracting, and it feels good to see everything clean. Exciting, exciting, exhilarating. There is no musician / work that suits "pleasantness" like this. The true value of Ryota Kosawa is here.
Text by Yusuke Ogawa (universounds / Deep Jazz Reality)