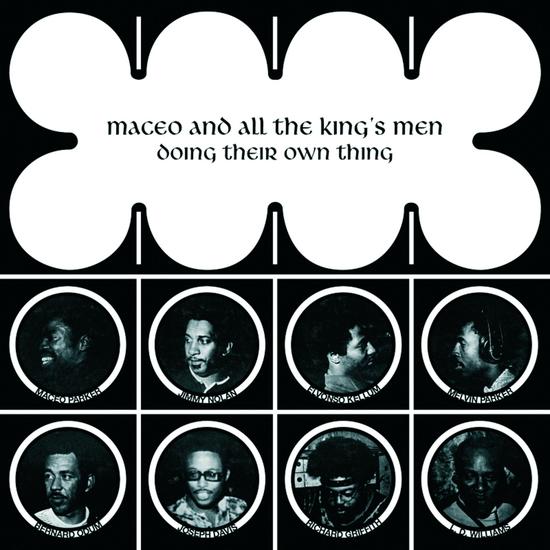 Maceo And All The King's Men
CHARLYL122
Release Notes
Classic & influential debut LP recorded in Memphis in 1970
Reissued on heavyweight vinyl in facsimile sleeve
Highly regarded by the younger generation of funk fans, Maceo has been touring to critical acclaim and great success in recent years.
An integral part of James Brown's backing band since 1964, saxophonist Maceo Parker, together with his drummer brother Melvin and other band members, eventually split from the Godfather of Soul in 1970 to forge their own horn-driven funk outfit. They quit to "Do Their Own Thing" – hence the album title.
Produced by BB Cunningham and Ray Riley at the Sounds of Memphis Studio and released in 1970, the album featured original material by the band and showcased the considerable talents of trumpeter Richard Griffith (later to join George Clinton's Parliament-Funkadelic) as well as Eldee Williams (alto sax), Alfonzo Kellum and Jimmy Nolen (guitars), with Maceo providing vocals on three of the tracks.
Revered by contemporary Funk fans, this is a welcome reissue for a highly sought after album which has long been unavailable on vinyl, fetching over £100 on the collector's market.