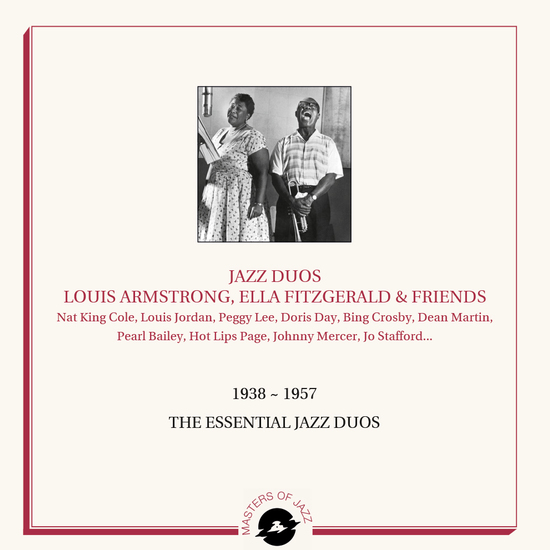 Various Artists
MOJ107
Release Notes
25 magic moments chosen from literally hundreds of vocal duets
Meetings make music, especially songs. During the Forties and Fifties, artists were invited to perform — onstage, in numerous radio shows and on television — in a particular format that quickly attracted an immense audience: the duo. The success of these duets had producers in television, films and musicals scrambling to find personalities they could pair onstage. As for record companies, they sent a succession of their own artists into the studios… two by two.
Duets became a music genre all of its own, and the duo who made probably the greatest impression were, of course, "Ella & Louis". Their performances together take up more than one side here, but they weren't the only ones to sing duets. The genre had many specialists, not only American favourites like Nat King Cole, Dean Martin or Bing Crosby, but many others less well-known outside the U.S. (Johnny Mercer, Doris Day, Pearl Bailey, Hot Lips Page etc.) whose voices combined to produce the same result: they made miracles.
So here are 25 magic moments chosen from literally hundreds of vocal duets handed down to us today. They are all evidence of a most extraordinary period in jazz.