Various Artists
BXMDF104
Release Notes
161 original unreleased tracks from the likes of Stelvio Cipriani, Francesco De Masi, Piero Umiliani, Gianni Ferrio, Giorgio Gaslini, Riz Ortolani, Armando Trovajoli, Piero Piccioni and many other great masters of the Italian soundtracks


Available as a limited 4xLP

BOX

SET

in

BLACK

or

ORANGE

VINYL

Boxset made of a lush transparent plastic slipcase containing four 180gr. black vinyl LP's, each with an

OBI

and a 30×30cm inner sheet
Also available as a 2-CD digipack!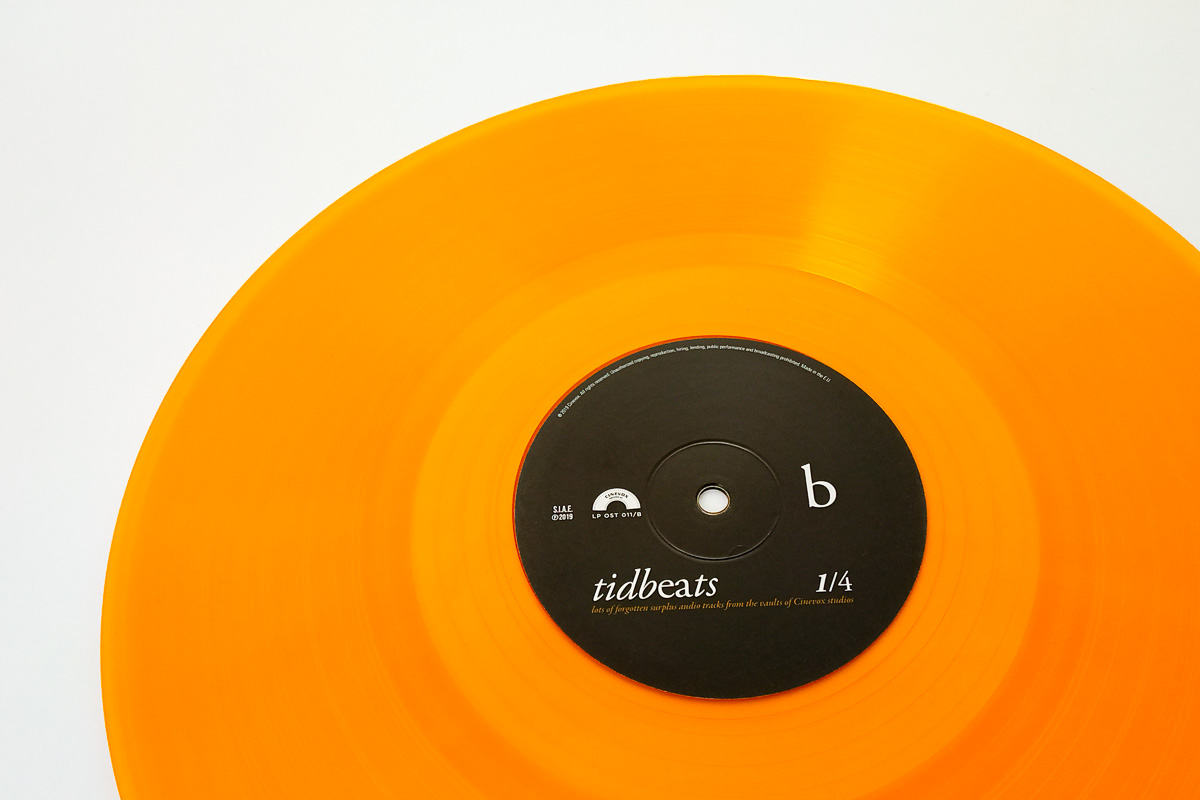 1 of 15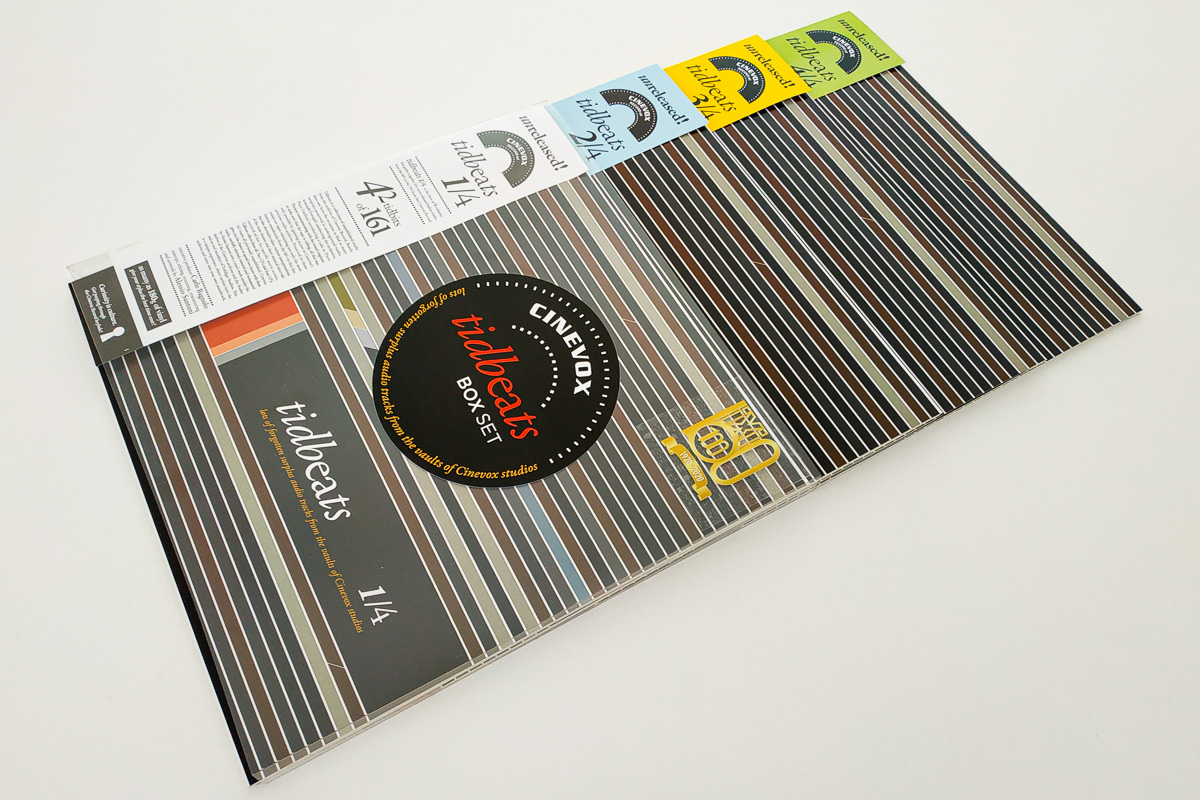 2 of 15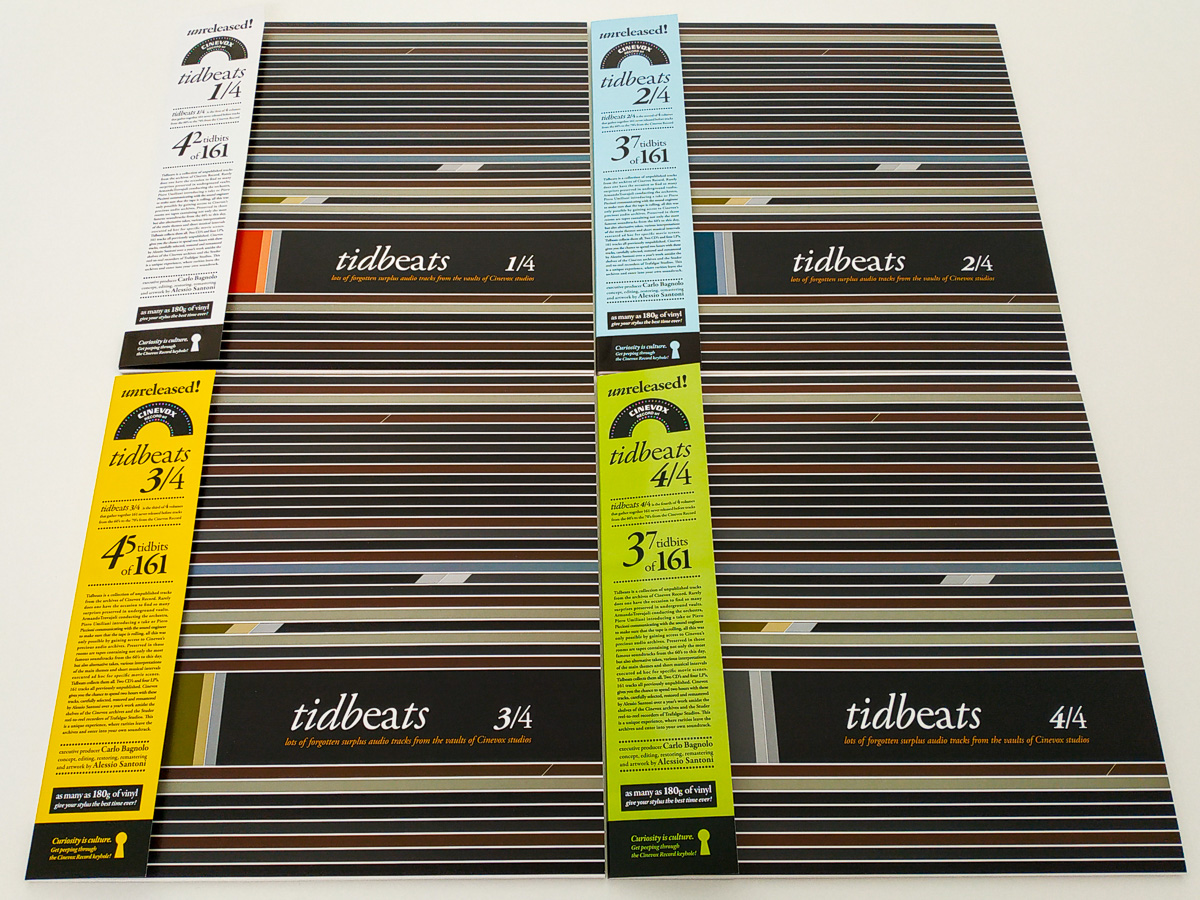 3 of 15
4 of 15
5 of 15
6 of 15
7 of 15
8 of 15
9 of 15
10 of 15
11 of 15
12 of 15
13 of 15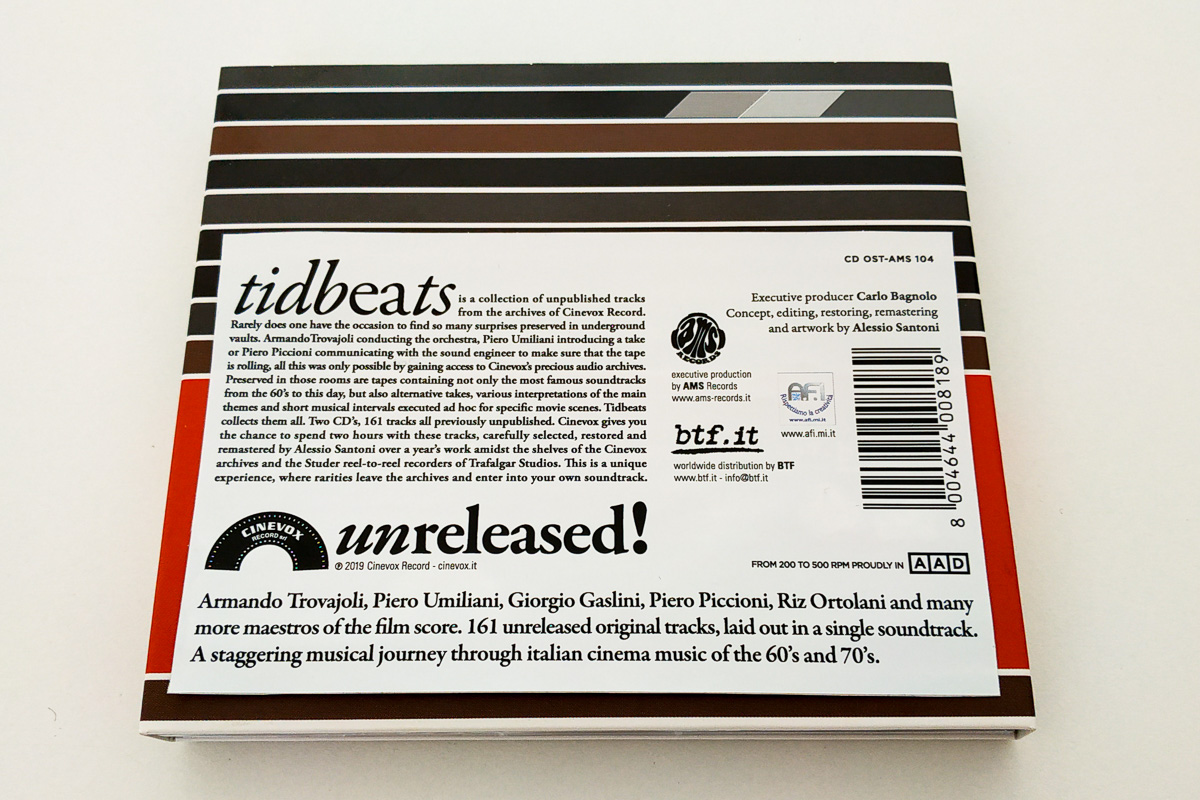 14 of 15
15 of 15
This is a collection called "Tidbeats". Its title means "music bars" but it reads also as tidbits. It contains, in fact, original unreleased tracks from the likes of Stelvio Cipriani, Francesco De Masi, Piero Umiliani, Gianni Ferrio, Giorgio Gaslini, Riz Ortolani, Armando Trovajoli, Piero Piccioni and many other great masters of the Italian soundtracks.
"Tidbeats" is a work by Alessio Santoni, who discovered, restored and brewed them in a single linear score. A surprising mosaic composed of 161 never-heard-before takes, for a total of two hours of listening, that also sometime include, between one song and another, unexpected cameos in the form of the authors' hands-free voice, giving instructions to the musicians, captured in the original Studer recorders tracks. A rigorous philological work and at the same time a skilful work of stitching on a rhythmic and tonal basis. Themes, variations, breaks, interludes: unique finds handled as precious fragments of a collective dream to be recomposed, as highly valuable pieces of a new overture. Thus, after a year of seclusion between the shelves of Cinevox and the recording rooms of Trafalgar Studios, the path was finally traced for a dreamy musical pilgrimage along the golden seasons of Italian Cinema.
"Tidbeats", celebrating the 100 years from the foundation of Gruppo Editoriale Bixio, is produced by Carlo Bagnolo for Cinevox Record with the executive collaboration of AMS Records, is exclusively distributed by the Milanese BTF.