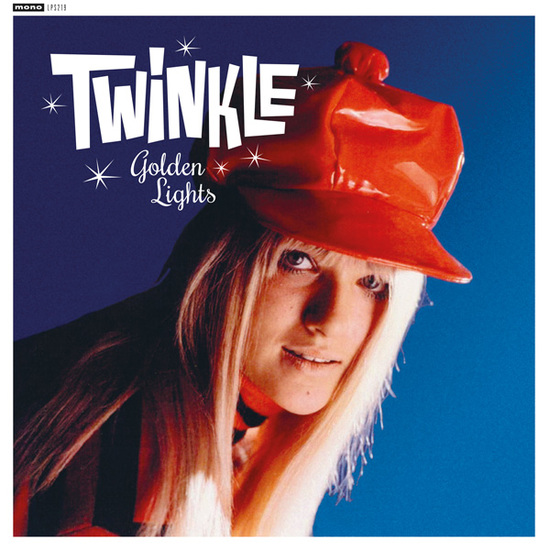 TWINKLE
LPS219
Release Notes
Limited edition of only 500 copies
Insert included
The teen girl falling in love with greasy biker melodrama that set The Shangri-Las on the scene was beaten to the core when English high society child Lynn Ripley better known as Twinkle took it to the next level on her own composition "Terry". Penned at the tender age of sixteen, Twinkle's lyrics were found so twisted and bad tasty that the song got the honour of being banned at the BBC thirteen years before the Sex Pistols ran the same luck with "God Save The Queen." A ban that, as you would have guessed, instead of hiding the song from the era's teenage record hunters made it even more coveted. Thus "Terry", Twinkle's first 45 issued on Decca in October 1964, became an instant top 5 hit in the UK and was released successfully worldwide as well as covered by many bands (like Claude François French version or Los Extraños cover sung in Spanish).
The success of "Terry" encouraged Decca to release other comositions by Twinkle, along with her recordings of songs by other songwriters, in 6 singles and one EP published between 1964 and 1966. Another of Twinkle great tunes, "Golden Lights", was covered by big Twinkle fan Morrissey and The Smiths in their 1986 "Ask" 12" EP.
The 14 songs from the Decca 45s are collected in this fatastic LP, housed in an amazing period style sleeve w/backflaps and including a gatefold insert with photos and first hand told liner notes by Twinkle's own sister Dawn James, a music journalist working for New Musical Express back in the 1960s.