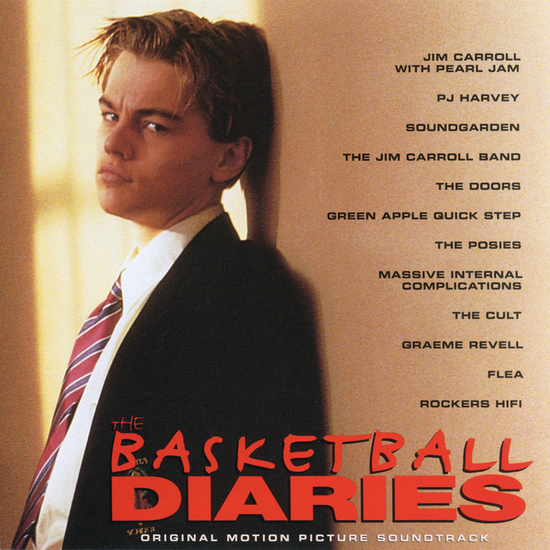 Various Artists
RGM-0879
Release Notes
• 2-LP Set
• Newly Created Gatefold Jacket
• Pressed on "Basketball Orange" Vinyl
• First Vinyl Release of the Soundtrack
• Record Store Day Exclusive
• Limited to 2000 Copies!
High school basketball star, junkie, street poet sensation, rock star…Jim Carroll packed a lot of life into the 60 years he spent on this planet. The 1995 film The Basketball Diaries—based on his 1978 memoir—captures him at the beginning of his odyssey, juggling private school, poetry, hoops 'n' heroin, a timeless antihero set-up if there ever was one. That allowed the filmmakers to bring the movie into the present, and to assemble a soundtrack of all-star alternative rock stars with only one nod (The Doors' "Riders on the Storm") to the period of Carroll's actual youth. The result: one of the best alternative soundtracks of the '90s with some off-the-beaten-path finds. For example: not only do you get Carroll's rendition of "Catholic Boy" with Pearl Jam, but you get his classic "People Who Died" with The Jim Carroll Band, a song from an album that's currently in contractual limbo and unlikely to be reissued any time soon. There are also Carroll's own spoken word pieces with accompaniment by composer (and ex-SPV leader) Graeme Revell to lend a little Lower East Side grit to a soundtrack featuring such heavyweights as PJ Harvey, The Cult, and Soundgarden. But perhaps the real dark horse track is Massive Internal Complications' "Strawberry Wine," which has built up quite a following over the years and isn't up digitally except for excerpts of the film on Youtube,
Now, in what would have been Jim Carroll's 70th birthday year, Real Gone Music takes great pride in releasing the original soundtrack to The Basketball Diaries for the first time ever on vinyl, exclusively for Record Store Day. The package features a newly-created gatefold jacket housing two LPs pressed in "basketball orange" vinyl. Limited to 2000 copies, this release puts this seminal alternative rock soundtrack where it belongs: on wax.