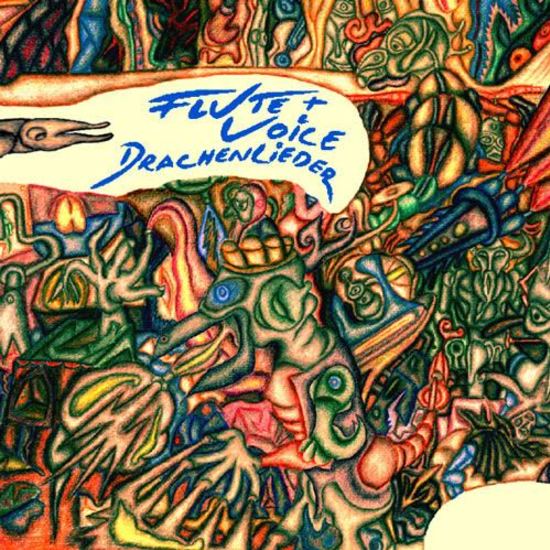 Flute & Voice
LPS147
Release Notes
First ever vinyl release, the Wah Wah edition is limited to only 500 copies
Housed in a cover drawn by Hans Reffert himself
Formed by multi-instrumentalists Hans Reffert ('Flute') and Hans Brandeis ('Voice') in Mannheim in 1969, the Flute & Voice duo discographic debut was issued on Pilz that same year. Their second album was originally recorded in 1973, but it remained unreleased for 22 years until Jack Wieber Records issued it on CD in 1995 as part of a 2 album CD (along with Imaginations Of Light) and now available on vinyl LP format through Wah Wah. But some more material was composed in 1974/1975 and recorded, albeit never going further than the demo stage. Those old tapes showed a further evolution from the previous recordings. They had, of course, the same basic concept, but more intrincate structures and technical challenges were taken. When Brandeis and Reffert met in 1995 to prepare the reissue of Flute & Voice plus Hallo Rabbit on CD they rescued these tapes and thought of chosing the best tracks to re-record them in a proffessional studio. This was done between February and June of 1996 and the results conform Drachenlieder, an album that does not pale in comparison with its predecessors, and one that you wouldn't have thought it was recorded in the nineties if we haven't told you as it keeps the excitement, feeling and sound of their 70's recordings.
Krautrock meets world music, heady psychedelic jazz, ethnic explorations. As you can imagine, the band's sound is unique and unlike anything else you've heard, but it will appeal those into artists such as Magic Carpet, Oriental Sunshine, Saddhu Brand, Mick Softley's Sunrise LP, Bobby Callender's Rainbow LP, Sagram, a.o.
Fans of Magic Carpet, King Crimson's In The Court Of The Crimson King, Third Ear Band, Kalacakra, Oriental Sunshine, Bobby Callender, Clem Alford, Kali Bahlu or the "sitar side" of Popol Vuh will enjoy this one!