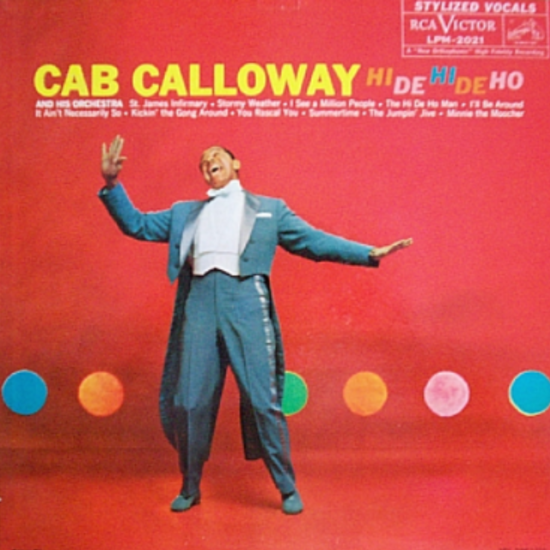 Cab Calloway
PPAN LSP2021
Release Notes
• Produced by: Joe Reisman
• Recorded in RCA Victor's Studio A,New York City
• Re-mastering by: Ray Staff at Air Mastering, Lyndhurst Hall, London
In that wistful, screwball age that was the Thirties, one man, practically single-handed, launched an era of musical nonsense that had the whole nation humming bits of rhythmic fol-de-rol.
It was Cab Calloway, the Hi-De-Ho man in cream colored tails who gyrated to the point of actually flying while leading his band, and who sang slightly insane ditties (as well as the leading hit songs of the day) in a remarkably rich and resonant baritone. The Cab was one of that group of leaders of the 1930's who, although playing no musical instrument, collected a fine band and a completely personal style.
In this album, Cab has freshly recorded a dozen of his biggest hits of former years, taking full advantage of the most modern high fidelity recording techniques. In so many ways Cab symbolized that whole era of "The Jumpin' Jive" when people needed something to "make you nine feet tall when you're four feet five….".
Excerpt from original 1960 sleeve notes by Dom Cerulli (co-editor of The Jazz Word)