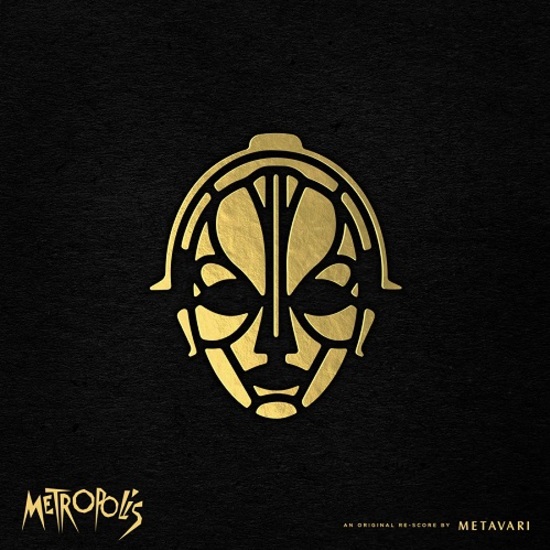 Metavari
OWS17
Release Notes
An Original Re-Score for Fritz Lang's 1927 cinematic classic 'Metropolis'
Exclusive Record Store Day 2017 Release
Deluxe Double LP set with

GOLD

FOILED

JACKET

& DL

CARD

Strictly limited to 1000 copies worldwide
Only available in participating stores
Available: April 22nd, 2017
One Way Static Records presents for the first time on vinyl & exclusively for Record Store Day 2017: METROPOLIS, 'An Original Re-Score by Metavari'.
Metavari is the stage name of Indiana-based electronic musician Nathaniel David Utesch and is best described as the intersection of nostalgic electronics, ambient soundscapes and off-kilter synth pop music. Since 2008, Metavari have toured extensively in the US; sharing the stage with notable acts such as This Will Destroy You, Maserati, Tortoise, Titus Andronicus, Anamanaguchi, The Appleseed Cast & Small Black.
Nathaniel is also publisher of the art and fiction zine, Ferocious Quarterly; and as one half of the Secretly Group art department has designed packaging for bands such as Suuns, Foxygen, Jens Lekman, Julianna Barwick and Tim Heidecker. It comes as no surprise that Nathaniel also took upon him the art direction for this release, all in the 1927 spirit & tradition of Fritz Lang's Metropolis.
Musically it all plays out like a dream, filled with midnight joyrides in stunt cars from Miami Vice. "Imagine Tangerine Dream's Edgar Froese at the wheel, David Lynch rummaging the glove compartment for matches and Phil Collins bound in the trunk."
It all fits on here: hints of Twin Peaks, John Carpenter, the reoccurring Metropolis themes in combination with sparse live drums, an alto saxophone, vocals and the sounds of a 1981 ARP Odyssey Mark III. The sweet electro-pop tunes could easily underscore the next Nicolas Winding Refn film. Also, did we mention the fantastic homage to Lindsey Buckingham's 'Trouble'?
The Metropolis re-score started as a cinema-commission & was performed alongside the film for a sold-out audience on Art House Theater Day 2016. Now it comes to vinyl for the first time, exclusively for Record Store Day 2017. Gorgeously packaged as a double LP edition with gold-foiled jacket artwork. Strictly limited to 1000 copies and a download card will also be included.