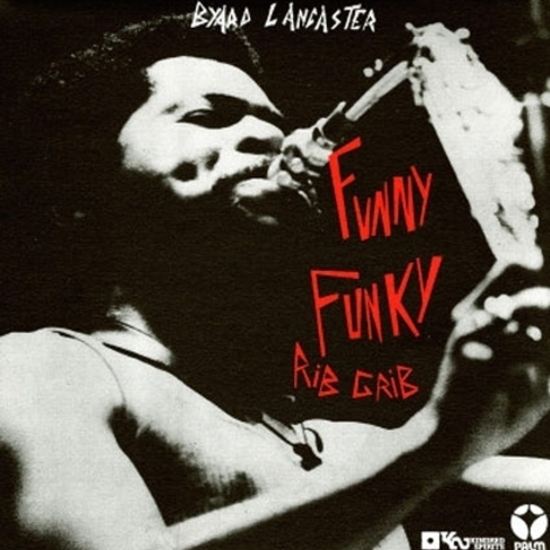 • First official reissue of this obscure and rare Palm imprint recording
• A collaboration of many great jazz artists such as cult pianist Francois Tusques (Le Nouveau Jazz), African guitarist Francois Nyombo (Lafayette Afro Rock Band) + Jef Gilson � disciples Del Rabenja, Sylvain Marc and Zizi Japhet.
Born and raised in Germantown, Philidelphia, Byard Lancaster played piano until age five, when his mother bought him his first alto saxophone: he wanted to play saxophone originally, because there was this junkie across the street who sat on his porch high and played every day.
During his childhood, Byards uncle had a music club, which the young Lancaster used to frequent regularly. His ears were immersed in R&B and dance-floor jazz (live & recorded) from his earliest memory. Living in Philly also meant Byard was heavily exposed to the music and philosophy of John Coltrane. Which inspired him to listen to Coltrane as much as he could and played with him on a few occasions – introducing him to Pharoah Sanders with whom he formed band in New York during the early 60s.
When Byard met Jef Gilson in Paris at the beginning of the 70s, he had already recorded and played with Sunny Murray, Bill Dixon, Sun Ra or Larry Young and recorded one album as a leader for Atlantic with his friends Eric Gravatt and Sonny Sharrock. This relationship though, helped him like no other before in shaping his musical ideas. 9 Albums were created during his stay in Paris, among others the beautiful Funny Funky Rib Crib, which is now reissued on Kindred Spirits. This album is the most accomplished of all of them � his major influences (Gospel, Coltrane, Funk, etc.) are fused into one highly emotional and danceable idiom.
Byard Lancaster most definitely established himself as one of the leading figures in the Free Jazz movement, which happily surprised many of his fans with more funky orientated grooves on the Funny Funky Rib Crib.